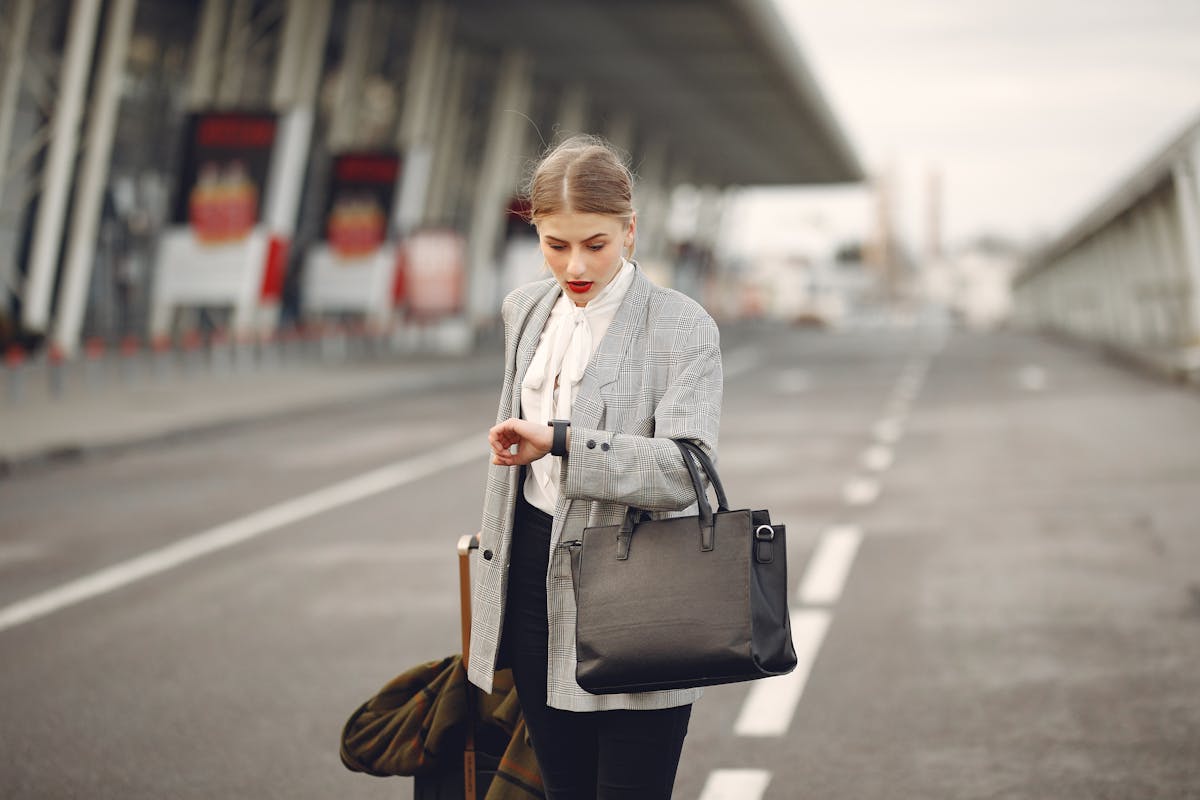 Running a background check on a nanny is an important way to protect your family and children. Knowing that the person you are trusting to care for your children has been thoroughly vetted helps ensure their safety and the safety of your household. While running a background check may sound intimidating, it doesn't have to be. Here are some tips to help you run a successful background check on a potential nanny:
1. Gather relevant information – Collect information such as full name, social security number and date of birth so that you can accurately run the background check. Having quick access to this information can be especially helpful if something needs to be looked up later on or when dealing directly with the background-check company of your choice.
2. Ask for references – Verifying with references is another way to get an accurate picture of a potential nanny's past work experience and reliability. Ask them for names and contact information from their previous employers that are willing to vouch for them as well as references from any babysitting jobs they held in the past. It's also important to look into any complaints filed against them or prior employers.
3. Research online – Taking some time to do research online about the candidate can also bring up useful information not typically listed in a professional resume or application, such as personal blogs or social media accounts that can provide insight into their values and interests in life, work style, and even gossip about unsavory behavior of which you should be aware before making any decisions about hiring them for a job working with your children!
4. Run a criminal history report – Once all other steps have been completed, it's time to obtain criminal history records by visiting your local police jurisdiction or hiring an online service such as Checkr, Intellicorp, or GoodHire which offers reports of criminal history records at both the state and federal levels across all US states and territories depending on the type of search conducted (which often requires authorization).
Doing these small things will help protect your family while putting your mind at ease knowing that you have done everything you can do properly vet any potential caregiver who may enter your home—a responsibility no family should take lightly!
How can I verify a nanny's references?
Nannies are essential in helping parents ensure the safety and well-being of their child; however, it can be a daunting process verifying the information they provide. As a parent, your goal should be to discern between legitimate references and those that might have been fabricated or exaggerated. This blog post outlines some strategies for how you can effectively verify a nanny's references with greater ease.
The first step is to contact the references provided by the nanny and request feedback on their skills and qualifications. Some questions you should ask include: How long have you known the applicant? What can you tell me about their attitude and level of responsibility? Are they able to manage difficult situations effectively? When checking references, make sure to take detailed notes so that you can easily compare answers between each reference.
The next step is to find out if your prospective nanny has any previous work experience with children. Ask people who have worked with her such as past employers or guardians in order to get an idea of her work ethic as well as how she interacts with kids. Many parents choose to conduct background checks before hiring a nanny so research online databases that contain court records or information about criminal activity may also help prove her true identity.
If you want further confirmation of your potential hire's claims, there are several good sources like school transcripts, certifications and training courses which can help authenticate their skillsets. Be sure to additionally check references from organizations related to childcare such as preschools or babysitting services where the applicant may have worked in the past.
In conclusion, these tips outlined above will help shed light on whether a nanny's references are legitimate or not. Follow these strategies closely when discussing past experiences with her contacts and references in order to ensure a safe environment for child care in your home!
What should I look for in a nanny background check?
When it comes to selecting a nanny for your children, the safety and security of your kids should be your primary concern. A thorough background check is an essential step in the search process. Below are a few key elements to look for when performing a nanny background check.
The first important factor to consider is verifying that the nanny has the necessary qualifications and credentials, such as any state-required certifications or licenses that may be needed for the job. To determine if qualifications are present, you can contact their previous employers or childcare organizations if applicable. This can help you get a better idea of their past experience and reliability as a caregiver.
Another way to ensure your child's safety is to run an additional criminal background check on any potential candidates. You should not only look into state criminal records but it's also wise to conduct a nationwide check as well in case there have been any convictions out of state. An FBI background check may even be advisable if you desire a more thorough review of criminal records spanning multiple states, although this may not always be necessary depending on each individual case.
Finally, another aspect to consider and investigate are recommendations from family members, friends, or other trustworthy sources. These first-hand perspectives can offer valuable insight into how qualified an applicant is, often providing invaluable advice on someone's character and past work history that may not have been picked up through public records alone.
Doing an exhaustive background check will give you much-needed peace of mind in your selection process when it comes to finding the right nanny for your kids. Making sure all possible bases are covered will give you the added security knowing that all potential red flags have already been taken into consideration beforehand and allow you to feel confident in whoever you ultimately choose.
How do I perform a criminal background check on a nanny?
If you've ever considered hiring a nanny, you know it's important to be sure that the candidate is trustworthy and reliable. You should always run a criminal background check to make sure the individual won't put your family at risk.
Fortunately, finding out an individual's criminal history doesn't have to be complicated these days. In most cases, you can perform an accurate criminal background check yourself with relative ease in just a few steps.
The first step is to visit the Federal Bureau of Investigation's official website and look for any information on your potential hire. You may be able to find any arrests that have been made in the past, including jail records and court documents related to any misdemeanors or felonies they may have committed.
Another great way to get an overview of someones criminal history is by using Background Check Services such as BeenVerified or GoodHire which will allow you to search an individual's personal data, including their criminal records, in just minutes and they also guarantee accuracy when conducting their checks.
Finally, if you want a more thorough and professional check, consider hiring the services of a licensed private investigator who can provide detailed reports that cover the last few years with complete accuracy and help you make the best decision. While this approach can be more costly than doing it yourself or using one of those instant-check services, it adds another layer of security for your family if your nanny selection does include someone with previous criminal records that could potentially be a cause for concern.
By taking these steps before offering someone who has not been previously employed by your household or has no experiences or references on record to care for your children, you can eliminate some of the risks involved when making such decisions and beat most other activities when it comes down to securing them from unnecessary harm while they are under your watchful eye!
What background screenings should I require for my nanny?
When it comes to hiring the perfect nanny for your family, it is important to make sure that you know who you are allowing into your home. One of the best ways to do this is by requiring background screenings. Taking the time to do a thorough screening can help protect your family and give you peace of mind.
The first step in obtaining background checks for your nanny is researching the federal and state laws regarding such screenings. It's important to be aware of any potential laws or restrictions that could limit which questions you are allowed to ask or disqualifying factors that could arise from their answers.
Secondly, consider conducting a multi-faceted check – one that goes beyond just criminal history. Depending on individual state legislation and requirements, look into performing credit checks, employment checks, academic history verifications as well as child abuse registry checks as additional layers of background protection. Many states conduct a nationwide criminal background check; however, if yours does not, it may be smart to also consider doing a national scan with one of the major reporting agencies such as Lexis Nexis.
Last but not least, put any findings from these screenings into context. As with any background investigation, information obtained is often fragmented and impartial – meaning it can be difficult for one person alone to identify patterns in behavior or understand what sort of an impact past issues may have on an individual's ability to take on the role of being a nanny for your family. Consider consulting with other family members, if appropriate, or seeking professional help when trying to analyze any discovered details about potential nannies before making final decisions on who should become part of your household.
Are background checks for nannies reliable?
When searching for a nanny to take care of your family's children, it is essential that you can trust the person you are hiring. Background checks are one way to ensure this trust; however, people in the United States may have different expectations about the reliability of these screenings.
Hiring a nanny is likely one of the most important decisions a family can make, so it is critical that families do as much research as possible to ensure they find someone who is responsible and trustworthy. Background checks are one useful tool in their research. These screenings, while not foolproof, typically provide an overview of a potential hire's criminal past and check any publicly available information about the individual, such as credit reports, driving records, and court records.
While background checks can provide helpful insights into an individual's history, it is important to evaluate how reliable they actually are. In some states and cities more recent regulations on background checks have been enacted which could provide more information than ever before. However, if these regulations haven't gone into effect yet then they may still be missing key elements such as Social Security number checks that could provide false results or no results at all.
Overall unfortunately there isn't a single answer for how reliable nanny background checks can be due to varying laws and regulations across different states and cities. Ultimately it is important for families to weigh all available information when evaluating potential nannies or partner with qualified agencies that perform thorough background checks in order to maximize security for their family's safety and well-being.